Profile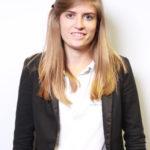 Pauline Issard
Curriculum Vitae
Education:

Engineering school in France, UCL in London

Qualifications:

Masters degree in Industrial Engineering and in Technology Entrepreneurship.

Work History:

Adidas, Saint-Gobain (both in Germany)

Current Job:

Director and CEO of Trackener

Employer:

My startup Trackener is my employer (we are 6 employees in total). I am my own boss.
About Me

An engineer turned entrepreneur, passionate about new sensors and technologies.

Read more

I grew up in Paris and then moved to London 4 years ago. I've been riding and taking care of horses all my life, which is why I started the company Trackener, helping to detect and prevent health issues in horses with technology.

I love playing tennis as well and spending time with my friends and family.

My Work

I'm the founder and director of Trackener, revolutionising horse care with technology. I make sure everything is going well in the product development so that the customers are happy with the product!

Read more

After finishing my engineering studies, I started working on the idea of a technology to avoid health problems in horses. I had horses with too many health issues in the past and was fascinated by all the new technologies coming out. This is how Trackener is born.

Trackener Life is an intelligent 24/7 horse monitoring solution helping advance equine health and welfare. Worn by the horse round the clock, Trackener provides unique insights about activity, movement, sleep, anxiety, heart rate and exercise sessions on an app. By learning from each and every horse, Trackener helps detect and prevent health problems.

My Typical Day: Doing various things to manage the business

Read more

My days at work are very diverse. In the same day I can discuss the development of the app with our engineers, look for new people to join the team, meet potential partners for the business or even do the accounting!

I love the fact that every day is different when you manage a business.

The part I like the most is to be able to still contribute to technical discussions about the product development thanks to my engineering knowledge and that I meet amazing people.

The part I like the least is to have admin tasks like the accounting.

What I'd do with the money

Doing workshops about coding electronic devices

Read more

I would buy some electronic prototyping equipment (arduino etc) to do some workshop in schools about starting to code some electronic devices.

My Interview

How would you describe yourself in 3 words?

Entrepreneur, mission driven, horse lover

What's the best thing you've done in your career?

Helping people with their horses

What or who inspired you to follow your career?

All the inventors of systems that helped us in our lives

What was your favourite subject at school?

Physics

What did you want to be after you left school?

An inventor

Were you ever in trouble at school?

No

If you weren't doing this job, what would you choose instead?

A horse rider

Who is your favourite singer or band?

The XX

What's your favourite food?

Sushi

What is the most fun thing you've done?

Galloping on the beach with friends

If you had 3 wishes for yourself what would they be? - be honest!

To always enjoy what I do at work; To keep good relationship with all my family and friend; To get a horse, a dog and a cat

Tell us a joke.

I'm bad at jokes
---
---