Profile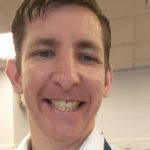 Henry Watts
Curriculum Vitae
Education:

University of Portsmouth (2001-2005)

Qualifications:

Masters of Engineering (Electronics & Digital Control)

Work History:

Ministry of Defence, Royal Navy, Atlas Elektronik UK

Current Job:

Product Manager (Submarine Communications)

Employer:

Atlas Elektronik UK, a supplier of technology and services to defence, particularly in the UK.
About Me

An engineer / manager in the defence industry

Read more

I live with my wife and two daughters (2 & 4)  in Palton just South of Bristol.  I am a keer long-distance runner and the furthest I have run non-stop is 102 miles (which took me 28hours)!  I like making all sorts of things, my current project is a model yacht for my daughters to sail accross a local lake.

As well as an engineer I am an Amphibious Warfare specialist in the Royal Navy Reserve.  THis means I get to travel all around the world and organise getting the Royal Marines onto the right beach from the larger ships carrying them.

My Work

An engineer / salesman in a defence company

Read more

My job is to turn cutting edge research and development into a set of physical products that customers will actually buy.  The intersting bit is that the research is quite secret and the products are designed to be installed in submarines and ships around the world!

I have to use my engineering knowledge and experience to understand what the customers need and steer our products in the right direction to win their business.

My Typical Day: In the office, in the lab or at the testing site, every day is different

Read more

I leave home at 0530, drive to the office and then take an hour's run to blow off the cobwebs.  I shower, change and get to my desk.  In a typical day I could be working on documents to prove why the company I work for should get a bit of work (called bidding), researching our competitors or participating in equipment proving trials at our test site.

What I'd do with the money

I want to inspire some young engineers!

Read more

I want to provide some electronics training kits for a local primary school to try and inspire some very young minds into developing the necessary curiosity to wonder how the world workds and in particular how engineering makes it happen.
My Interview

How would you describe yourself in 3 words?

Energetic technology nerd

What's the best thing you've done in your career?

Driven a main battle tank

What or who inspired you to follow your career?

A strong need to understand how everything works

What was your favourite subject at school?

Physics

What did you want to be after you left school?

An engineer of course!

Were you ever in trouble at school?

I started a business but the teachers shut me down :-(

If you weren't doing this job, what would you choose instead?

Royal Navy Warfare Officer

Who is your favourite singer or band?

Imagine Dragons

What's your favourite food?

Crispy Duck Pancakes

What is the most fun thing you've done?

A giant zip wire in Costa Rica

If you had 3 wishes for yourself what would they be? - be honest!

Vast riches, a job at Google, psychic powers

Tell us a joke.

Q: What do you call a laughing jar of mayonnaise? A: LMAYO
My profile link:
https://msn18.imanengineer.org.uk/profile/henrywatts/
---
---
---